Just started work on a new fursuit. The character is a
Yellow
Xweetok which is a species of pet from Neopets. She did have a name but I totally forgot it because it's been so long so I'll just rename her when I think up a good one. My fur should be arriving in a few days now so I can't wait to get started~
I'll be using a darker shade of brown and will probably take a few artistic liberties, but otherwise I'll do my best to be accurate to the species.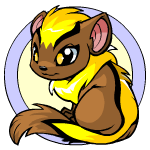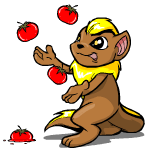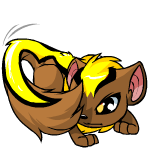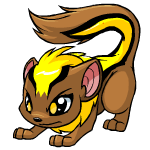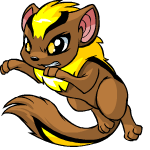 For those curious about my last suit, here is a gallery of almost 100 pictures of him finalized and as a WIP:
https://www.facebook.com/media/set/...073741835.100003624213812&type=1&l=730946614f
I will be keeping my Facebook Album more up to date than here (just due to quantity of photos) so if you want to see every single update photo, click here:
https://www.facebook.com/media/set/...073741839.100003624213812&type=1&l=6611ce2424
This will be my sixth head, sixth set of handpaws, fourth tail, third set of feetpaws, third bodysuit ever made 100% by me.
I may or may not edit the ears to be a tad perkier. I like what I have going on (the expression this style makes versus just being more static) but I'll still consider making them more accurate. As you can see, the head is going to be huge! It's attached to a bike helmet to give the head stability when moving around. This is the largest head I've done so far so hopefully nothing gets screwed up, lol.
Last edited: