Tell us about the characters and creators who, however consciously, contributed to your fursona.
Backstory
Grant
's back story is completely and unabashedly Lovecraftian in design. With all of the unspeakable horrors, other-dimensional gems, and descent into madness.
Personality
I didn't realize it at first, but Grant is really inspired by
The Metal Fetishist
from Tetsuo: The Iron Man. The Fetishist really toes the line between 'sensuality' and 'perverse antagonism.' And his powers just kind of consume the main character which I like a lot. Grant's dark humor and the creative ways he uses his powers are inspired by
Freddy Kreuger
. Then his general evilness and perversity is inspired by
Pinhead
.
His voice comes directly from me I.E He talks essentially the same way I do.
-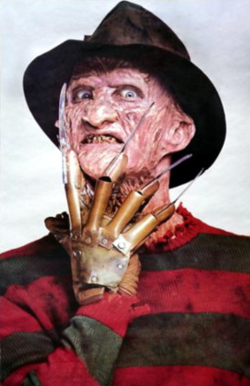 -
I like horror.
So lets hear yours!